"It's romantic, it's suspenseful, it's impossible to put down...it is a must read."

Awesome Things Readers Say...

"At no point during [
Last Call
] does Sarah back off. She tortures her characters from the very first page to the very last. … Both characters are gritty, tough, and passionate, exactly the kind of people you want to have on your side when things go horribly wrong. The chemistry between the pair sizzles … ." –
Jess on Amazon
"The suspense in this book starts out at the very beginning and propels the reader forward throughout the book.  The action is so exciting, you won't be able to sit still when you're reading. … LAST CALL by SARAH BALLANCE is a must read for all of you lovers of romantic suspense!  Don't pass this one up!" —
Sandy @ Sandy's Spotlight
"Ms. Ballance's writing is the kind that leaves me thinking about the characters, and the story, long after I have finished it. ... You don't know what you are missing if you pass this book, or this author, up."

"I totally enjoyed [Familiar Light]. ... Sarah is able to inject intrigue and suspense throughout every page."

"Unforgiven will draw you in and have your heart pounding, and from more than just the intense characters. Passion, murder, love and loss--suspense has never been so sexy"

"The shot of a mystery sniper's rifle echoes in the woods in Barefoot, Oklahoma. Thus begins a page-turning, luscious tale of love and revenge loaded with surprising twists and turns and surprise ending you will not see coming. Unforgiven. The newest mystery from the rising star of romantic suspense, Sarah Ballance."

"When I finished [Hawthorne], honestly, all I could do was sit there - a little awestruck. These characters and this story will stay with you long after you have turned the last page."

"Run To You is practically flawless as a romantic suspense. ... What I truly loved about [it] is Ms. Ballance didn't ask her readers to suspend their disbelief, or otherwise, feel stupid with the way events progressed. ... Run To You is a very intelligent, sensual romantic suspense, and one no one should miss." 

"Run To You will have you guessing until the last pages. ... Ballance cleverly rode my mind like a wild Six Flags ride."

"I was quite impressed with Ms. Ballance's rich prose and graphic imagery that allowed an excellent visual of each scene. ... The conclusion of [Run To You] is a life and death nail biter." 

"Deliciously sensual, Down In Flames is a delightful contemporary romance that I hated to see end. ... With a heartwarming plot, wonderful characters, snappy dialogue, deception and a terrific ending, this story is unforgettable." 




© Sarah Ballance, 2010-2013. Unauthorized use and/or duplication of this material without express and written permission is strictly prohibited.



upcoming releases

THE MARRIAGE AGENDA

Entangled Indulgence - contemporary romance (Summer 2014)

THE SINS OF A FEW (Sins of Salem #3)

Entangled Scandalous - historical romance (Fall 2014)

FORSAKEN

Samhain Publishing - romantic suspense (Fall 2014)

Title TBD (Steel Hawk Continuity Book #3)

Entangled Ignite - romantic suspense (Winter 2014)

____ . . . _____ . . . _____ . . . _____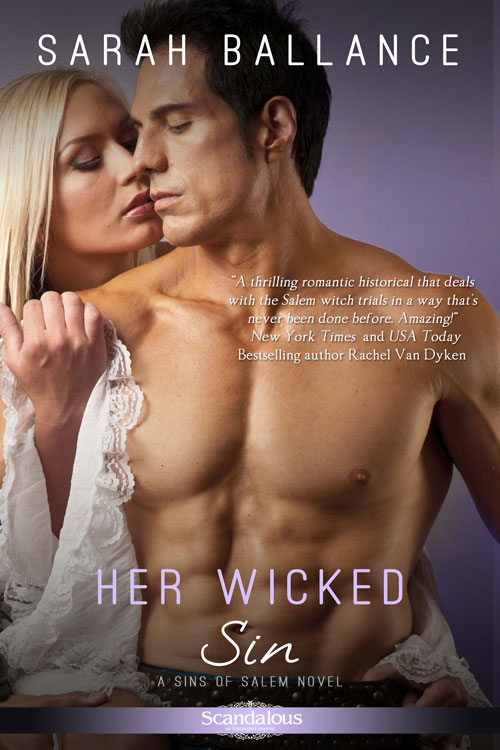 HER WICKED SIN

A Sins of Salem Novel

"A thrilling romantic historical that deals with the Salem witch trials in a way that's never been done before. Amazing!"

--NY Times and USA Today Bestselling author Rachel Van Dyken

Entangled Scandalous

historical romance

September 9, 2013

ISBN 978-1-6226624-9-4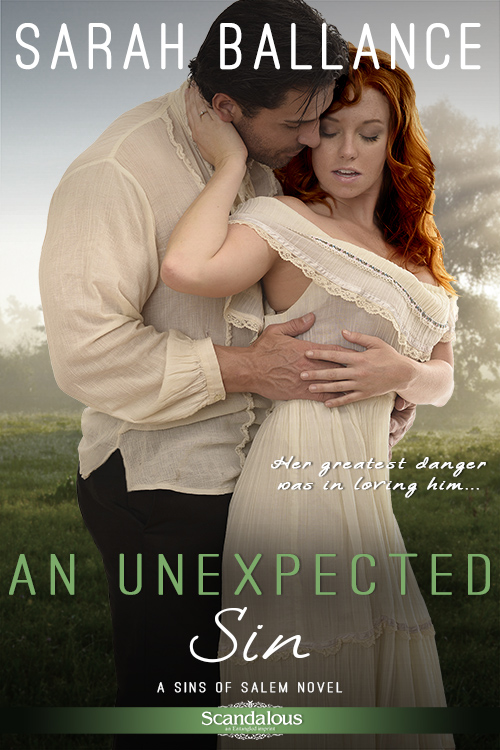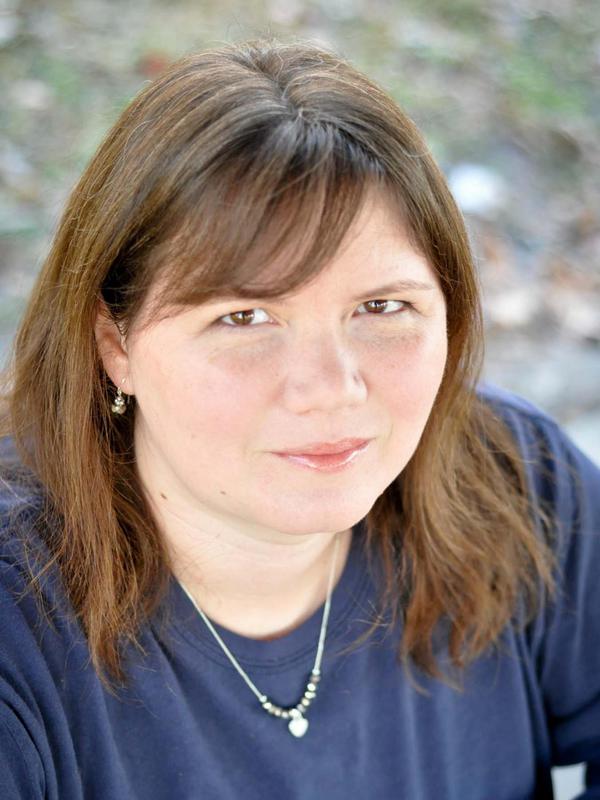 SARAH BALLANCE

is a multi-published author of contemporary, historical, and supernatural romance and romantic suspense. She's been married to her own romantic hero for what he calls a "long, long time" (and no, he'll never hear the end of saying that). Together they have six children ... and clearly too much time on their hands. She currently writes for Entangled and has upcoming releases from both Entangled and Samhain Publishing.

New from Sarah Ballance and Entangled Publishing's Scandalous Imprint!

AN UNEXPECTED SIN

Book Two in the Sins of Salem Series

Her greatest danger was in loving him...

Colonial Salem

The moment the stranger's dark eyes meet hers, Anne Scudder's world is immediately overthrown by chaos. That single flare of desire is immediate, driving away all notions of propriety. Instead, Anne is consumed with sinful thoughts – ones that no unmarried girl should ever have for a man who isn't her husband…

But Josiah Cromwell is no stranger.

It's been six years since Josiah stole kisses from Anne, his best friend's younger sister. Six years since Josiah left after his best friend's death, burdened by the knowledge that he was responsible for destroying Anne's family. Now he's returned to claim the woman he can't live without. But even as their desire threatens to consume them both – body and soul – the dark workings of suspicion and witchcraft are afoot.

Because in Salem, too much passion can lead a woman to ruin… and condemned to death.

Entangled Scandalous

historical romance

April 14, 2014

ISBN 978-1-62266-547-1